ROHDE&SCHWARZ provides a large number of high-tech, high-precision, high-quality wireless communications, test and measurement, and broadcast television products and solutions for the Chinese market. These products are sold in the National Radio Administration and the National Radio Surveillance Center and in various provinces. The municipal radio management agency, China Civil Aviation, radio and television department, metrology and verification department, product quality inspection department, major research institutions and wireless communication manufacturers have been widely used and are widely welcomed. While R&S provides China with various advanced technological solutions that are in sync with the world, it also continuously develops and launches various solutions that meet the needs of the Chinese market in accordance with the characteristics and needs of the Chinese market.
POLELINK integrates Rohde&Schwarz instruments, and provides C-V2X test, T-BOX test, navigation test, car audio and video entertainment test, Bluetooth & wifi test, smart remote key and tire pressure monitoring, radar simulation test, etc. RF related application scenario simulation test solution and system integration.
The c-v2x test system
The c-v2x test system can be used to test the application layer from the physical layer up to the cellular network in accordance with the 3GPP Rel.14 version. Users can configure and run specific traffic scenarios in the lab for testing. Including rf performance test, access layer test, network layer test, application scenario simulation test.Rf performance test coverage transmitter reference performance testing, performance testing, receiver sensitivity, maximum input level, under the condition of static transmission Sidelink basic performance test, static transmission condition, under the condition of the signal better V2V submitted end-to-end communication time delay and packet success rate test, EVA Sidelink basic performance test under the condition of fading channel transmission, D2D fading channel transmission under the condition of Sidelink basic performance test, etc.References to standards:3GPP TS 36.521 、3GPP TR36.885、3GPP TR36.843、3GPP TS 36.321、3GPP TS 36.322、3GPP TS 36.323、3GPP TS 36.331、GB/T 31024、TCSAE-53-2017.Instrumentation:CMW500、SMBV100B.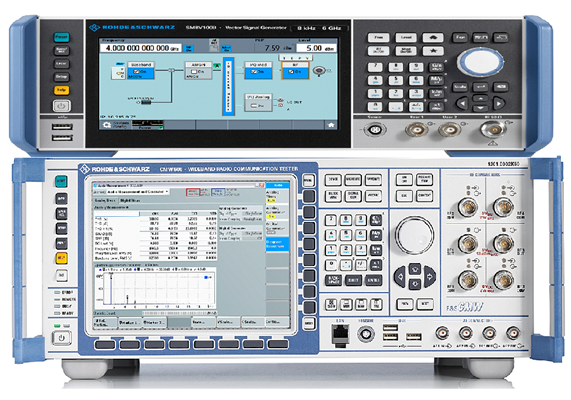 T-box test system
T-box test system includes eCALL, 2G/3G/4G rf and fading test, bluetooth low power and application test /IP analysis and encryption analysis, etc.The main test of eCALL is eCALL & era-glonass. ECALL and era-glonass are divided into core specification and test specification, and the core specification defines the communication process, coding specification and technical requirements of eCALL and era-glonass. The test specifications generally include EMC, function, audio, module consistency testing, navigation and other categories of specifications.References to standards:CEN EN 15722、CEN EN 16062、CEN EN 16072、CEN EN 16102、ETSI EN 151.010、3GPP TS 51.010、3GPP TS 34.121、3GPP TS34.122、ETSI EN 300328.Instrumentation:CMW500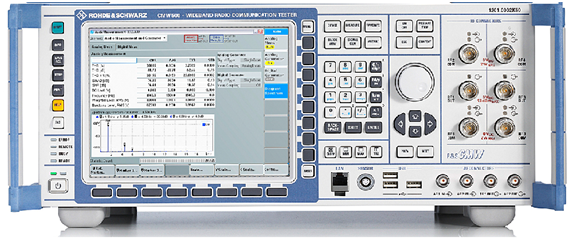 The receiver test system
The receiver test system for vehicle navigation includes: standard receiver performance test, receiver test under special conditions, special event test and advanced receiver test scheme.References to standards:ETSI EN 303 413
Standard receiver test is a common receiver test item, which is an important guarantee for the basic performance of the receiver. Test of vehicle navigation standard receiver, including: first positioning time, capture/tracking sensitivity, static/dynamic positioning accuracy, redo Capture time and other indicators;
Receiver testing under special conditions refers to receiver performance indicators under different fading and influence, such as multipath, atmospheric influence, shielding effect, etc.Instrumentation:SMBV100B.

WLAN and Bluetooth testing
WLAN and Bluetooth testing: in-car WLAN and Bluetooth coverage test in-car WLAN and Bluetooth interference search test in-car WLAN and Bluetooth wireless communication certification test in-car signal vector acquisition and playbackReferences to standards:ETSI EN 300328、ETSI EN 301893、IEEE 802.11. Instrumentation:CMW500、FSW26、SMW200A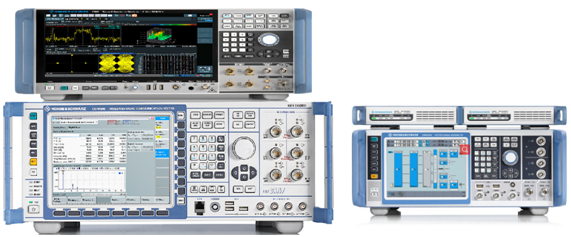 Radar test
Radar test mainly includes transmission spectrum, signal quality test and anti-jamming test. Instrumentation:FSW26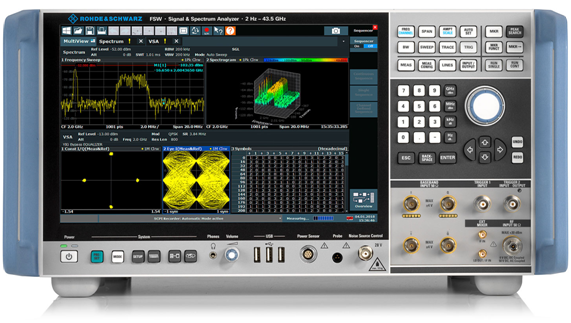 Vehicle-mounted video and audio entertainment test
Vehicle-mounted video and audio entertainment test mainly covers the test of vehicle-mounted radio, on-board screen output and video player.
References to standards:ETSI EN303 340、ETSI EN303 345.Instrumentation:SMBV100B、Audio analyzer UPP/UPV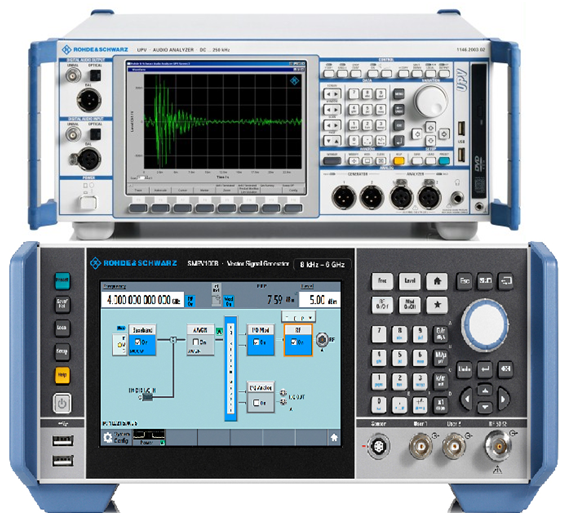 Bluetooth car key test and tire pressure monitoring test
There are two communication modes of bluetooth car keys: RKE mode and PKE mode, References to standards:ETSI EN 300328、 IEEE 802.11. Instrumentation:CMW500、SMW200A、R&S ZNA43、FSW26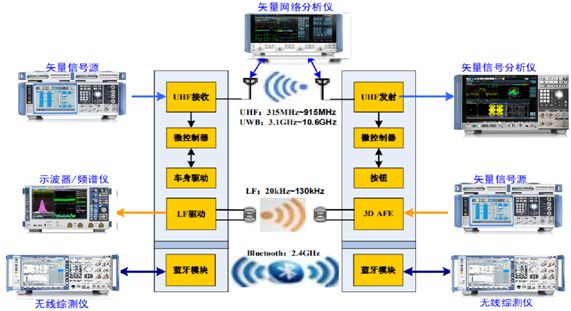 RFID testing
RFID testing includes rf testing, performance testing and protocol testing;
References to standards:ISO 11784, ISO 14223(LF), ISO15693, ISO14443(HF), ISO18000-2(LF),ISO18000- 3(HF), ISO18000-6(UHF), ISO18000-4, 5 ( Microwave 2.4G, 5G ), ISO18092 (NFC). instrumentation:SMBV100B、FSW26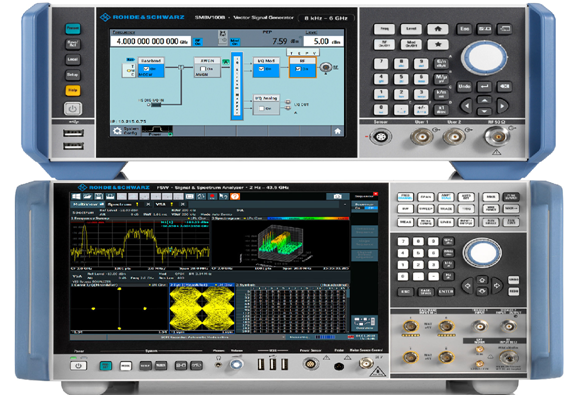 Wideband Radio Communication Tester
To keep the communications backbone of mobile radio technology running, powerful mobile radio networks are needed. For the complex measurements involved, Rohde & Schwarz offers a wide range of instruments and systems such as wireless device testers, infrastructure testers, protocol testers, conformance and preconformance testers.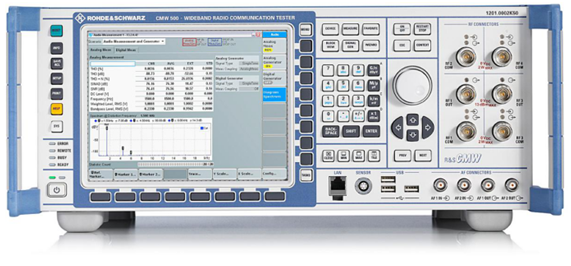 R&S CMW500
The R&S®CMW500 wideband radio communication tester is the universal test platform for RF integration and protocol development. It is available as the R&S®CMW500 callbox and the R&S®CMW500 protocol tester. The R&S®CMW500 includes a fully integrated end-to-end data solution that permits comprehensive IP throughput and quality measurements. Thanks to the internal fading simulator, it is easy to perform tests under realistic propagation conditions. The R&S®CMW500 can be used in all phases – from product development to production to service. It is the solution with the widest range of supported technologies.
Multi-RAT signaling: LTE, WCDMA, GSM, CDMA2000, 1xRTT/EV-DO, WLAN, Bluetooth

LTE-Advanced: 8DL CC up to 4x4/8x2 MIMO fading, 2 UL CA

WLAN 11 a / b / g / n / ac / ax SISO and MIMO signaling test

Internal server for application testing
Signal Generators
Baseband, RF and microwave signal generators from Rohde & Schwarz excel in signal quality, flexibility and usability. Rohde & Schwarz signal generators offer wide frequency ranges up to 67 GHz (up to 170 GHz with frequency multipliers), feature modulation bandwidths up to 2 GHz and support all major mobile communications and wireless digital standards.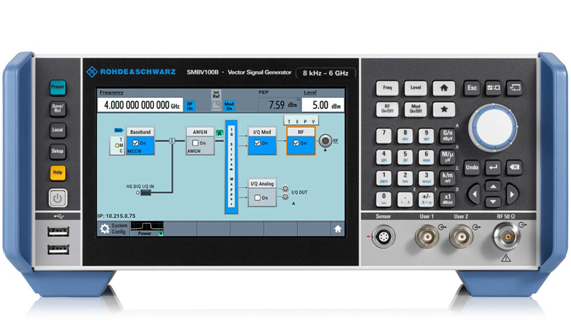 R&S SMBV 100B
Frequency range from 8 kHz to 3 GHz or 6 GHz

Ultra high output power up to +34 dBm

500 MHz modulation bandwidth with perfect accuracy

Signal generation for all major digital communication standard incl. 5G NR, LTE and WLAN

GNSS simulator with GPS, Glonass, Galileo, BeiDou and QZSS/SBAS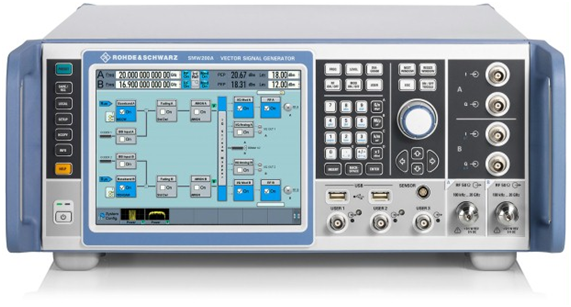 R&S SMW200A

Frequency range from 100 kHz to 3 GHz, 6 GHz, 7.5 GHz, 12.75 GHz, 20 GHz, 31.8 GHz or 40 GHz

Optional second RF path with 100 kHz up to 3 GHz, 6 GHz, 7.5 GHz, 12.75 GHz or 20 GHz

Versatile configuration: from single-path vector signal generator to multichannel MIMO receiver tester

Ideal for MIMO, MSR or LTE-Advanced applications thanks to up to eight signal sources and up to 32 fading channels

Exceptional modulation frequency response of < 0.4 dB (meas.) over 2 GHz bandwidth

High-end pulse modulation with on/off ratio > 80 dB and rise/fall time

Excellent spectral purity (SSB phase noise –139 dBc (typ.) at 1 GHz, 20 kHz offset)

Phase coherence option, e.g. for beamforming applications

3 GHz, 6 GHz and 12.75 GHz RF paths with electronic attenuator
Audio analyzer
Combining measurement accuracy and dynamic range (to the limit possible) with unique measurement capabilities, the audio analyzer is ideal for research, development, and quality assurance tasks. Enables the user to perform almost all the measurements required by the audio world. For analog and digital interfaces, audio analyzers designed for production provide high measurement speeds, parallel signal processing in multi-channel applications, and stable continuous operations, which are critical in this environment.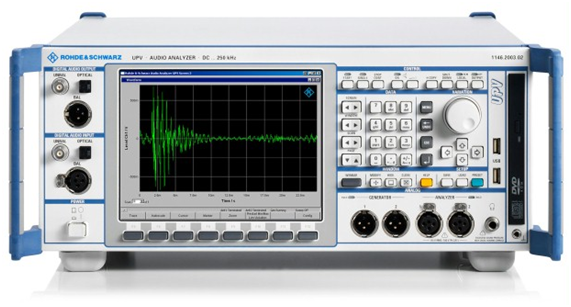 R&S UPV
Suitable for all interfaces

(analog, digital and combined)

Simultaneous display of multiple measurement functions

Sampling rate up to 400 kHz

Compact instrument with integrated PC

Slots for future options
Signal & Spectrum Analyzer
Spectrum analyzer is an instrument for studying the spectrum structure of electrical signals. It is used for measuring signal parameters such as signal distortion, modulation, spectrum purity, frequency stability and intermodulation distortion.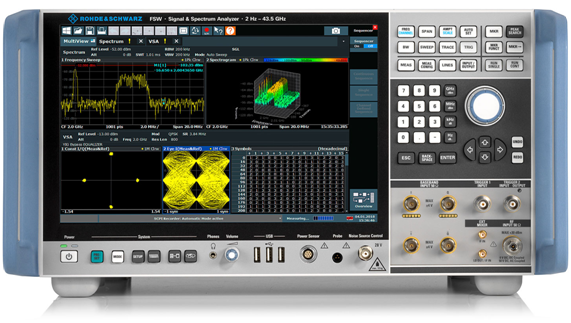 R&S FSW
Unparalleled low phase noise and best sensitivity on the market

2 GHz internal analysis bandwidth, 5 GHz with R&S®RTO2064 oscilloscope

800 MHz real-time analysis bandwidth

SCPI recorder simplifies code generation

New flat Windows 10 design and multitouch gesture support
Oscilloscope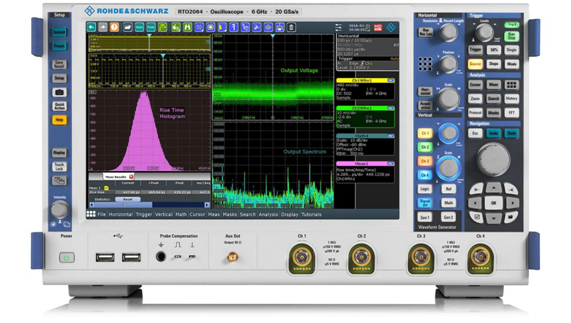 R&S RTO 2000
Offering bandwidths from 600 MHz to 6 GHz, RTO®2000 Series oscilloscopes excel at both time domain and frequency domain testing needs. With excellent signal fidelity, responsiveness of 1M waveforms/sec, and up to 16-bit vertical resolution, quickly measure with confidence. The capacitive touchscreen with SmartGrid makes for easy and intuitive use.
Quickly find signal faults with 1 million waveforms/s

2 Gsample deep memory to analyze long sequences

Up to 16-bit vertical resolution

Multi-channel spectrum analysis
Network Analyzers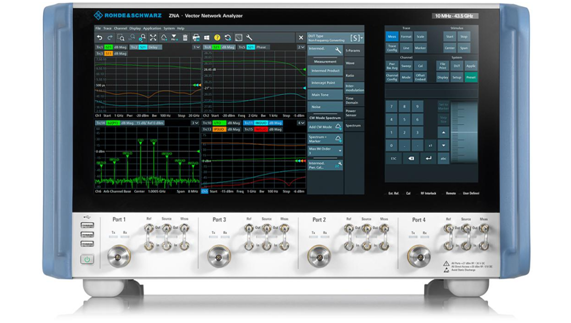 R&S ZNA Vector Network Analyzers
The R&S®ZNA vector network analyzers are the high-end series of the R&S VNA portfolio: excellent RF-performance is combined with a wide range of software features and a unique hardware concept. The touch-only operation together with the DUT-centric approach makes the R&S®ZNA to a powerful, universal and compact measurement system for characterizing both, passive and active devices.
10 MHz to 26.5/43.5 GHz (R&S®ZNA26/43)

Two or four port models available

Excellent RF-performance

Up to four integrated sources

Unique and intuitive touch-only operation