Polelink provides test system development service for traditional network testing, automotive ethernet testing, diagnostics and function testing etc. Polelink strives to provide excellent services by our experienced team and has established corporation in the field of communication and diagnostics and function tests with many local OEMs (Geely, GAC, CHANGAN, PATAC, SAIC, Great Wall Motor, FAW etc.) and test tool suppliers (Vector, Spirent, Rohde & Schwarz and Technica etc.).
Development of Traditional Network and Diagnostic Test Systems
The in-vehicle communication and diagnostics testing is a necessary part of the development process of the automotive E/E system and most of the communication and diagnostics tests usually performed automatedly realized by standardized test system and test scripts. Polelink has rich experience in developing the test system that fulfils communication and diagnostics automated testing based on the tool chain of Vector Informatik, self-developed script configuration tool, standardized measurement equipment, programmable power supply, self-developed hardware and test bench that covers the following requirements:
○ Physical layer and data link layer automated testing
○ Node management, fault tolerance automated testing
○ Interaction layer automated testing
○ OSEK and AUTOSAR network management automated testing
○ Diagnostics Protocol Test
○ Diagnostics Flash Test
○ Diagnostics Function Test
Polelink provides test system requirement analysis, test system design, test system integration and debugging which includes testing cabinet and bench according to different customer types (OEM/Tier1), different testing scopes and different automation requirements for small, medium and large automated testing systems.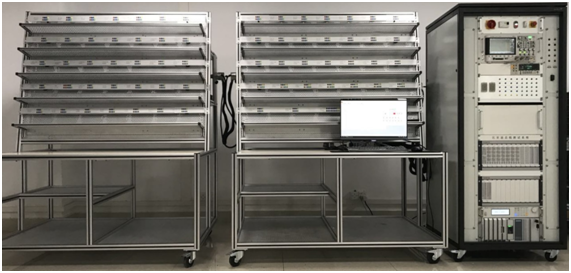 Pic: High Degree of Automation Testing System

Pic: Medium and Small Size of Testing Systems
In order to achieve the automation configuration of test cases, Polelink has developed scripts generating tool independently which supports DBC/LDF/Arxml communication database and achieve the convenient generation and configuration of the CANoe test project. Meanwhile, regarding to gateway testing, it can import gateway routing table in the format of Excel and arxml for achieving the automatic generating of CAPL test script.
Automotive Ethernet Test System Development
As the predictable backbone of next-generation network architecture, automotive ethernet test has become one of the main focus for many OEMs. Polelink has developed the automation test system for the automotive ethernet, based on the test tools of Vector Informatik, professional devices of automotive ethernet physical layer, protocol conformance testing device, self-developed hardware equipment, as below:
PMA Test Device: Base on the Rohde & Schwarz professional oscilloscope, signal generator, network analyzer and automation testing software and accessories, fulfil the testing demand of 100Base-T1&Tx and 1000Base-T1.

IOP Testing Device: Base on the Golden Device of Technica and self-developed testing script of Polelink

Protocol Conformance Testing Equipment: Base on the Spirent C50 and TC8, AVB and AUTOSAR ATS conformance test suites

Application Layer Testing Software and Hardware: Base on the Vector CANoe option Ethernet, VN5640 and Polelink self-developed test script

General Hardware: Base on Vector's VT system and power supply etc.
Polelink analyzes automotive ethernet testing system requirements, designs test system and completes test system integration and debugging according to customers' automotive ethernet application and extended requirements.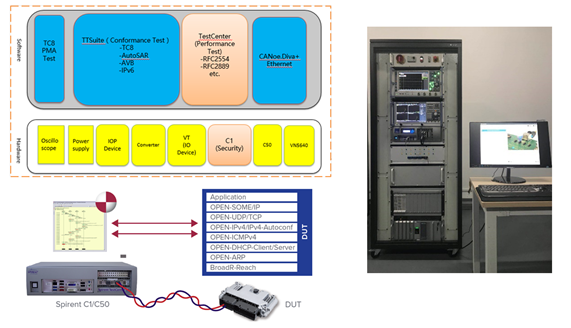 Pic: Automotive Ethernet Testing System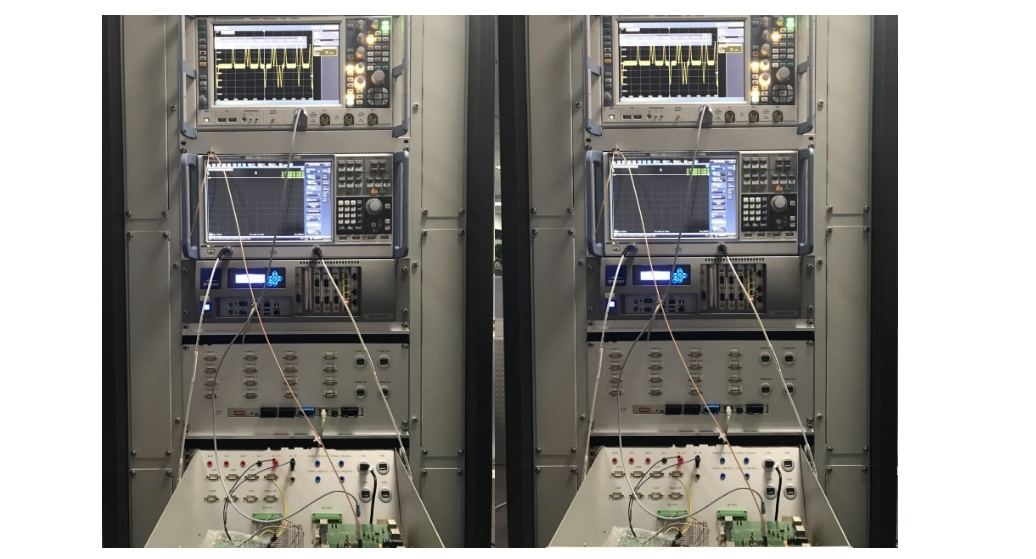 Pic: Automotive Ethernet Physical Layer Test
Functional Testing System Set up
Regarding the features of vehicle body domain controller, Polelink sets up the automation test system for achieving the comfort and informational entertainment system based on Vector VT system, CANoe and vTESTstudio, programmable power supply and self-developed device in order to achieve:
Logic Function Test: Positive tests, negative tests

Diagnostics Function Test: DTC test and IO/Routine Control etc.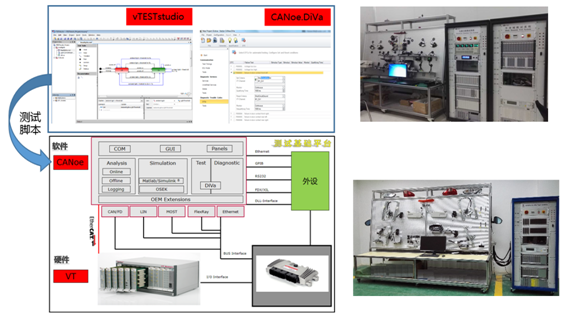 Polelink provides test system requirement analysis, test system design, test system (cabinet and bench) integration and debugging. Base on Vector's products' function automation testing system possesses the following features:
Professional: Specs and features of the hardware are customized regarding automotive testing demand without additional signal conditioning or other hardware;

Efficiency: Providing graphical hardware configuration, graphical and modularized test case design;

Reuse: Various hardware interface, software configuration which can meet different test demands; test case design is parameterized and can be reused on different platforms.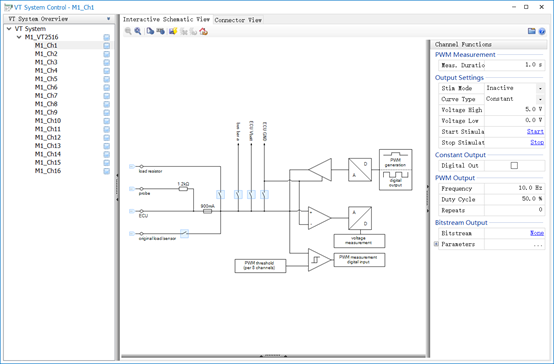 VT Board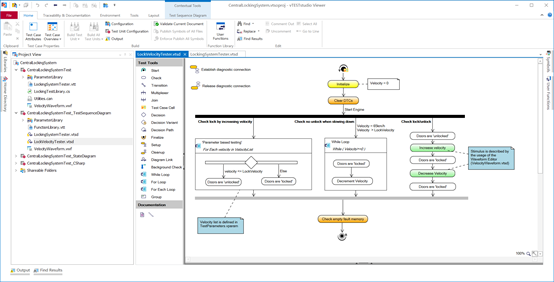 vTESTstudio Graphic Editing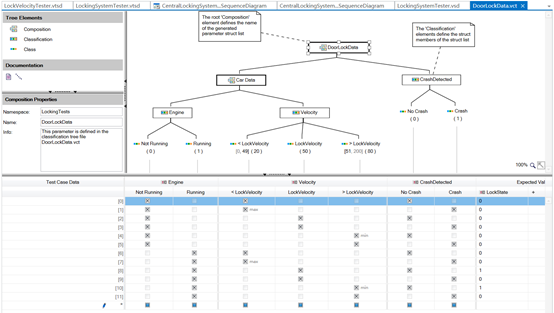 Parametric File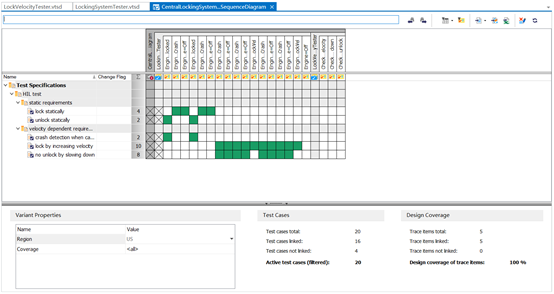 Requirement Tracking Features