Intelligent connected vehicles (ICV) is a technology complex that integrated environment perception, intelligent programming decision, multi-level autopilot control, which apply technologies involving computer, modern sensor, information fusion, pattern recognition, communication network and automatic control intensively.
Therefore, testing and verification in the process of research and development intelligent connected vehicles faces great challenges. On the one hand, the immense driving distance that needs to be covered for a conventional validation process requires the development of new testing procedures. On the other hand, due to limited market penetration in the beginning, the driving behavior of other human traffic participants, regarding a mixed traffic environment, will have a significant impact on the functionality of these vehicles.
As the technology partner of Vector, Rohde & Schwarz, IPG, Pi innovo, PikeTec and HQEadar, Polelink will provide domestic automotive customers with V2X testing system and services, mainly including rapid prototyping tool for L1-L5 automatic driving control system, MIL/HIL/VIL testing system, functional testing system for Interner of vehicle (IoV), functional test of FOTA, millimeter wave radar test and simulation system, and fully assist the development and production of ICVs.
Overview
As the technology develops, piloted driving carried by vehicles in mass production has evolved from the primary L1/L2 assisted driving to L3 or even higher level. Due to advanced piloted driving relies on more sensors, the challenges of test in environment perception, multi-sensor fusion, programming decision, vehicle control and execution, functional safety will be greater.
As the domestically top testing solution supplier, Polelink provides testing solution in each stage of research and development for OEMs, suppliers of control system and sensor.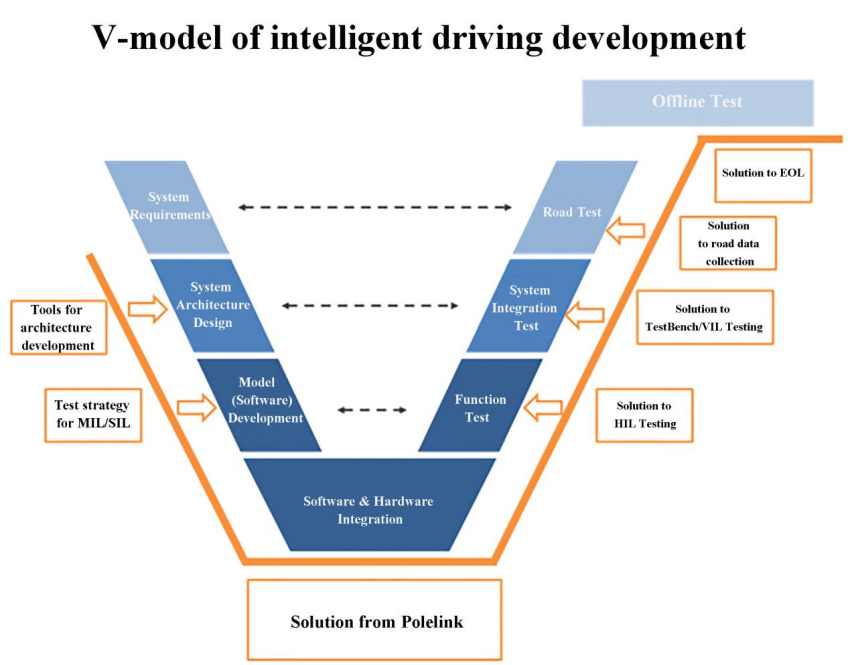 Polelink provides architecture design tool PREEvision, which offers users a complete collaborative development platform and support whole process from EE architecture design to product series development.
Polelink provides rapid prototyping development tool OpenECU. The tool can be operated in Matlab/Simulink environment, has efficient automatic code generation function, which can provide effective support for the development of autonomous driving control prototype.
According to the study of rand, autonomous driving needs to travel hundreds of millions or even hundreds of billions of miles to verify its reliability, while real vehicle driving takes decades or even hundreds of years to complete reliability verification. Meanwhile, the N-FOT project in US found that "the cost of completing a public road test is at least one million dollars or more."
Considering time and cost, we can model and simulate road environment, traffic, sensing system, decision planning system and execution system through virtual simulation technology to achieve virtual simulation test of intelligent drive system in lab environment and accelerate the development of intelligent driving.
Compared with tradition simulation test, intelligent driving simulation test requires higher accuracy of vehicle dynamics simulation, pays more attention to interaction between vehicle and environment, analysis of test scenarios and construction of test scenarios database.
MiL/SiL testing mainly tests the functional logic of the algorithm model. Based on mainstream virtual simulation software of the industry (such as CarMaker of IPG, DYNA4 of TESIS, etc. ) and automated testing tool TPT of PikeTec, Polelink provides complete MiL/SiL solution of intelligent driving, covering MiL testing of decision planning control algorithms such as AEB, LDW, TSR, HMA, LCDA, LKA, IACC, TJP, TJA, APA, as well as MiL testing of sensor fusion algorithm.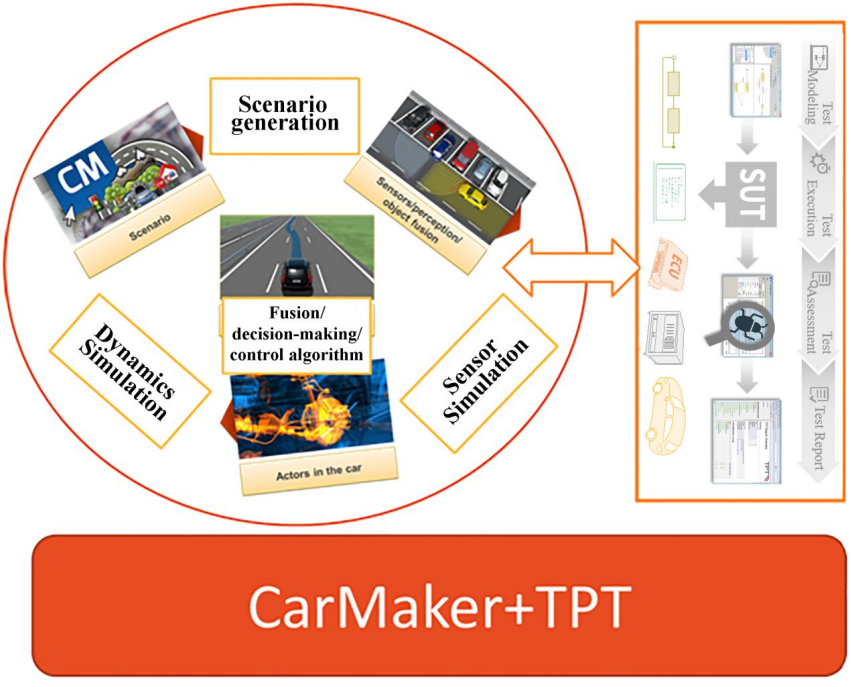 CarMaker can coordinate the simulation of scene model, sensor model and vehicle dynamics model, which makes the test environment deployed under the unified tool chain to ensure the high conformance of data interaction in the test process.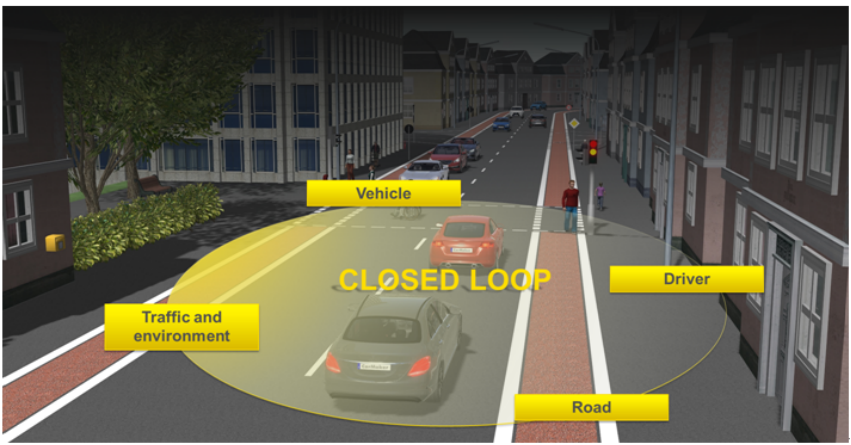 TPT provides a set of efficient modeling methods for testing, which can control the parameter input of multiple virtual scenario elements and achieve automation from test execution to test report generation.

HiL solution to intelligent driving
Based on mainstream virtual simulation software, HiL hardware platform and cost-effective radar simulator of the industry, Polelink provides a variety of sensor simulation methods including radar echo simulation, dark box of video, video stream data injection, ultrasonic echo simulation/ data stream injection, lidar point cloud simulation, as well as solutions to the driving simulator with multi-degrees of freedom, brake controller, steering controller, thus covers the HIL testing from single autopilot controller to autopilot domain. The HiL testing framework is as follows: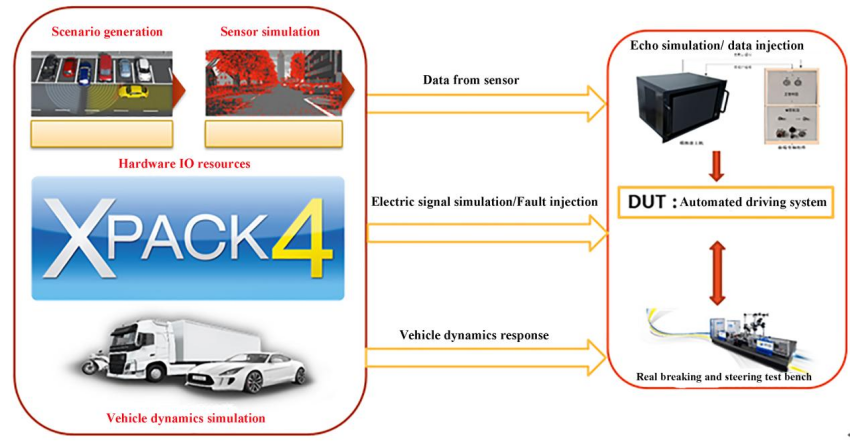 In HiL testing solution, Polelink will provide multi-level sensor simulation methods according to different customers' test requirements and test objects.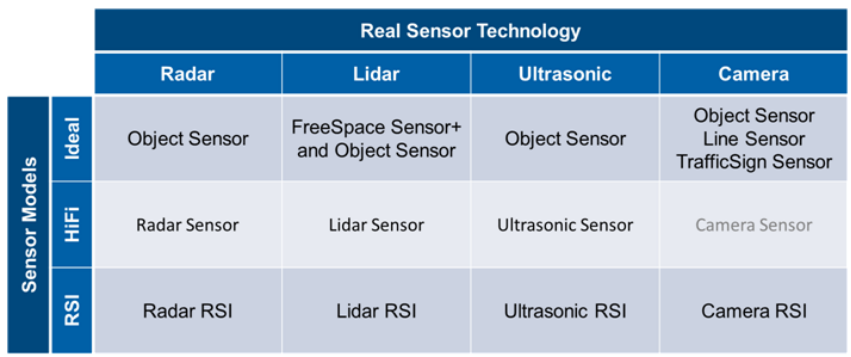 Based on radar simulator of HuaQing Radar company, Polelink provides a variety combination of radar echo simulation solution, which including echo simulation solutions of 4 targets in one direction, 8 targets in two directions, and even targets above 1000 points (based on imaging radar technology).
Product features:
Ø Able to simulate 3 point targets or plane targets
Ø Range: 23~27GHz, 76~81GHz
Ø Distance: 0~1 Km
Ø Speed: ±1000Km/h
Ø Angle: Customization
Ø Able to simulate the disturbing of coming car oppositely
Ø Able to simulate real junction, meeting another vehicle, uphill and downhill, crossing
Ø Able to simulate road scenes, such as obstacles, height-limited poles and different meteorological condition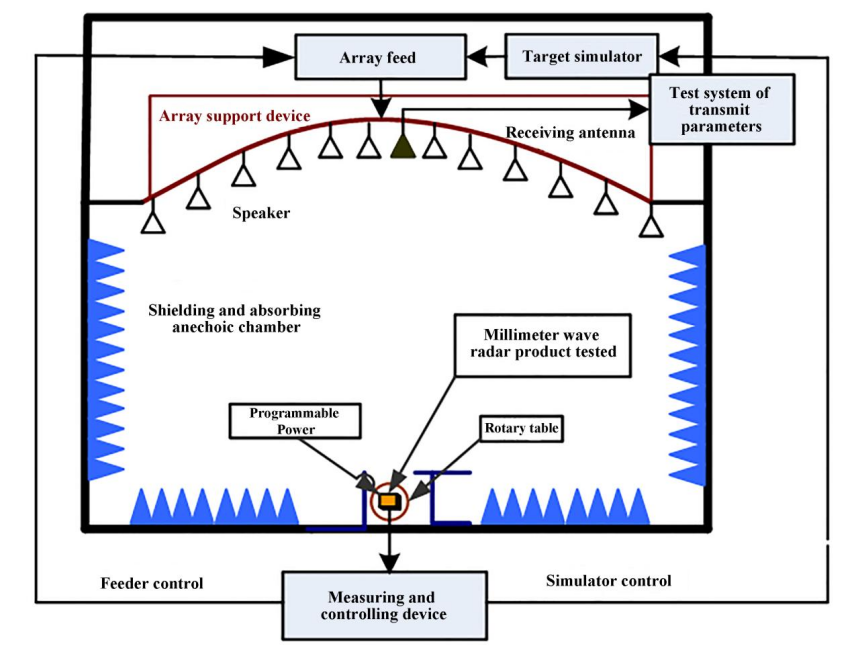 The solution can simulate the propagation of electromagnetic radar wave by using of ray-tracing method, and has the function of full real-time simulation.
Product features:
Ø Multi-path propagation
Ø Repeating path echo
Ø Coherent adding
Ø Doppler frequency shift
Ø False positive simulation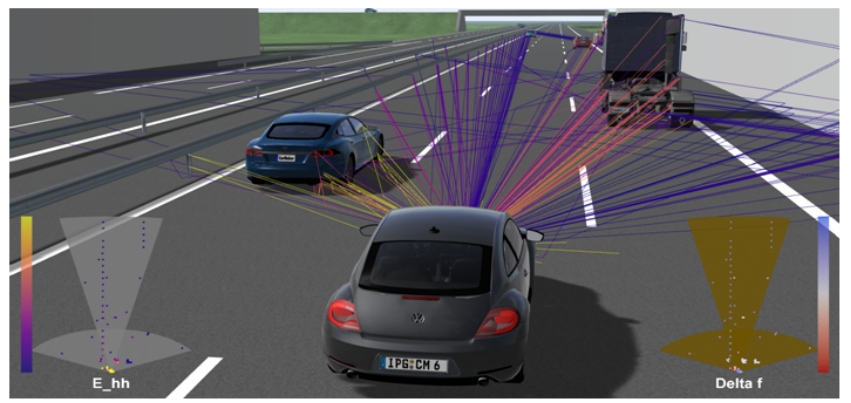 Testing image processing-related intelligent driving applications by the method of simulated camera data stream, which can provide more real source of images than using camera dark box, and simulate fault scenarios such as pixel error, cover as well.
Product features:
Ø Simulating 4-channel camera signals simultaneously
Ø The maximum resolution of single-channel camera is above 1080p
Ø The maximum frame rate is above 70fps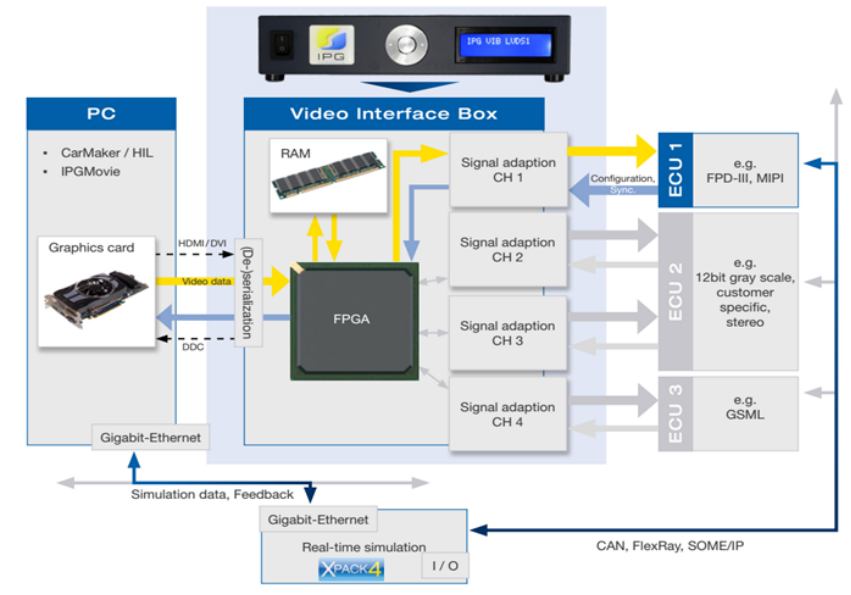 The ultrasonic echo simulation can be done based on the characteristic of transduction of ultrasonic sensor, as well as the ultrasonic hard-wire transmission protocol simulation can be supported in the solution.
Product features:
Ø Support 12 channels ultrasonic simulation
Ø Adjustable Ultrasonic reflection time in each sensor
Ø Support transducer drive and hare-wire simulation model
Ø Frequency: 20-100kHz
Ø Simulate distance: 0-10m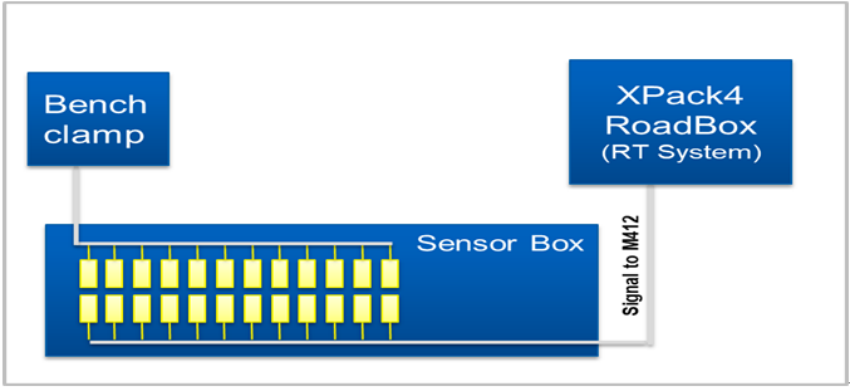 ViL solution to intelligent driving
In vehicle-in-the-loop (ViL) testing, the vehicle provides real vehicle dynamics, so we just need to simulate different test scenes and traffic streams around the vehicle by simulated software. Polelink provides ViL solution such as automatic parking, driving with the sensor simulation technology of intelligent driving.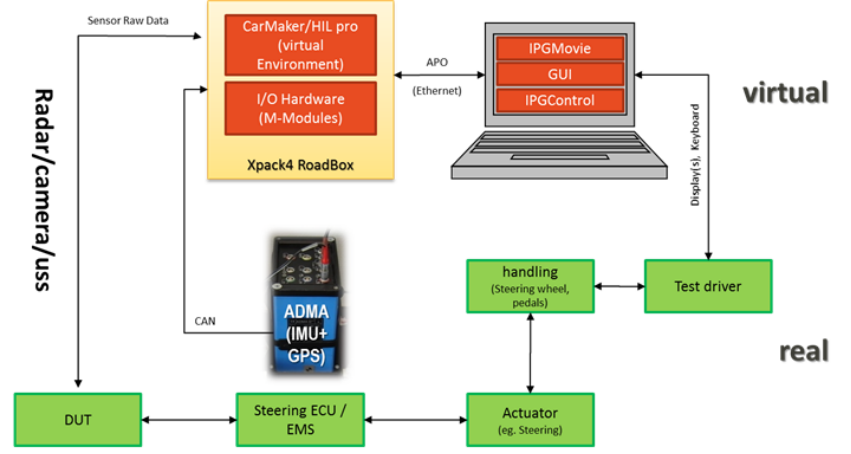 Real vehicle testing solution to intelligent driving
Real vehicle road testing is an important part of the development of intelligent driving, which can truly evaluate the performance indexes of various sensing systems and autonomous driving functions. Based on CANape and Brick PC from Vector and b-plus, Polelink provides an overall solution to data acquisition in rode testing of intelligent driving, which can collect data from real-vehicle operating process and various sensors simultaneously.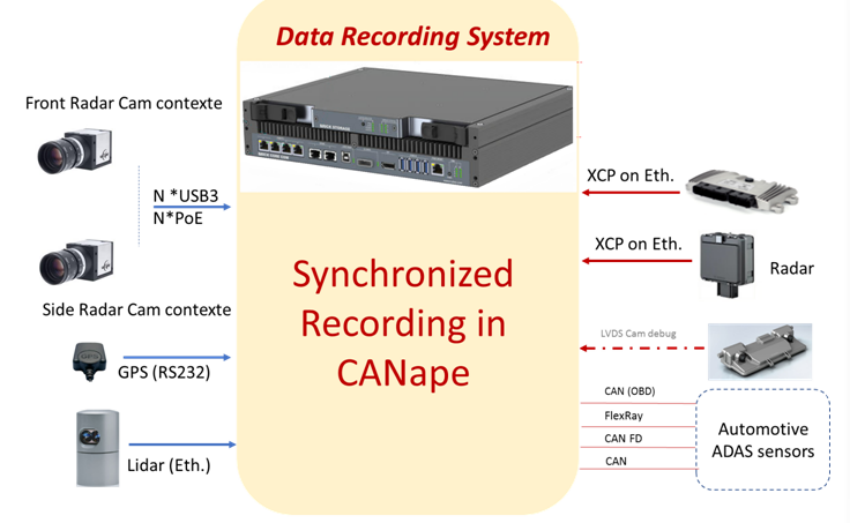 Radar sensor offline detecting device
Based on instrument and apparatus of Rohde & Schwarz, Polelink provides a set of solution to radar sensor offline detecting, which including the test of radar transmitting/receiving performance, target recognition, azimuth distinction, target distance and RCS, etc.